Joe Blanton's Home Page
Dedicated to the memory of my loving wife Joyce, who lost her battle with ovarian cancer on Friday, January 19, 1996 at 9:05 a.m..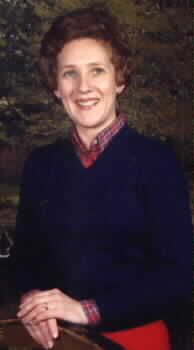 Joyce Elaine McGonigal Blanton
Apr 1945 - Jan 1996
A loving wife,
wonderful mother,
and dedicated teacher.
Loved by all who knew her!


---

Many are the torments of the ungodly; but unfailing love enfolds him who trusts in the Lord. Psalms 32:10
This was Joyce's favorite verse from Psalms
---
Joyce was a wonderful person. I miss her very much.
---
..

..
I'd be happy to get your mail.
---
Karen Echerd's Poem about Joyce
Robbie Travis' info about Joyce
Carol Lynch's Lesson Plans for Life
Blanton Family
Case Family
Horse Play, Inc. - Tullahoma
Great Strides - Shelbyville
My Friend Goofy/My Goofy Friend
Pictures
Jennifer's Wedding
:
Case Reunion - June 2000
Kaylee's Coloring - December 2002
Heather's Coloring - December 2002
Frozen Waterfall - January 2003
Kayleigh's Drawing - March 2003
Jennifer & her family's visit April 3-8, 2003

Brandi's Wedding May 10, 2003
---
Thank you for stopping by.
Please Sign My Guestbook
Last updated 10/29/2001, by Joe Blanton